Iraq: Turkey Warns U.S. Over Deaths Of Turkoman Civilians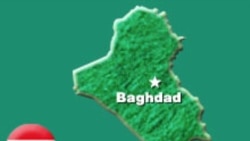 Turkey has warned the United States it could halt cooperation in Iraq after a U.S. offensive last week against insurgents in the northern town of Tal Afar reportedly resulted in the deaths of scores of ethnic Turkoman civilians. Turkish Foreign Minister Abdullah Gul told Turkish television that "if things continue in this way, we told [the United States] very clearly that Turkey's cooperation on matters concerning Iraq will come to an end." As RFE/RL reports, the warning from Ankara yesterday underlines the importance Turkey gives to the fate of Iraq's minority Turkoman population.
Prague, 14 September 2004 (RFE/RL) - Turkish and U.S. officials dispute how many civilians died in the military operation in Tal Afar - a town Washington says had become a hub for an insurgent cell, smuggling men and arms across the Syrian border.
Turkish officials quote Turkoman community leaders as saying that at least 60 civilians were killed and another 50,000 people had to flee their homes amid the fighting. U.S. forces say they killed 57 enemy fighters.
But whatever the final death toll, there is no doubt Ankara is furious over the raid on the mostly Turkoman-populated town.
Gareth Stansfield, a regional specialist at the Center of Arab and Islamic Studies at Britain's University of Exeter, told RFE/RL: "There are two principle concerns that the Turkish government has with Tal Afar. Firstly, it is inhabited by Turkmens [Turkomans], principally, and the Turkmens are ethnically related to their cousins in Turkey, and Ankara has often seen its responsibility as protecting these people, particularly against the Kurds."
He added: "Now this brings in what I think is the most important angle of what the Turkish concern is [and that is] that there is a strong belief in Ankara that Iyad Allawi, the Iraqi prime minister, and the Americans were suckered into attacking Tal Afar by Kurdish intelligence circles, and really brought to Tal Afar to target ostensibly Al-Qaeda and antioccupation forces with the Kurds knowing full well that this would also bring them up against Turkmens and create a rift between Washington and Ankara over their treatment of a Turkmen city."
Analysts say that Ankara's reaction to the events in Tal Afar is also a reminder that Turkey, one of the United States' closest regional allies, is watching events in Iraq closely -- but not always happily. Prior to last year's U.S. invasion, Ankara initially pressed for a role in maintaining security in northern Iraq and stressed it would not tolerate any efforts by Iraqi Kurds to create an independent state there.
Ankara is believed to worry that creation of an independent Kurdish state -- or even strongly autonomous Kurdish entity -- in the region could encourage its own Kurdish minority to press for similar rights.
Turkey said any Kurdish state in northern Iraq would both endanger the rights of the Turkmens and be a threat to Turkey's own national interests. Ankara is believed to worry that creation of an independent Kurdish state -- or even strongly autonomous Kurdish entity -- in the region could encourage its own Kurdish minority to press for similar rights. The Turkish government recently quashed a 15-year rebellion for Kurdish self-rule in southern Turkey which claimed more than 36,000 lives.
But any Turkish hopes of having a security presence to protect its interests in northern Iraq have been derailed by the objections of Iraqi Kurd leaders, who are also U.S. allies. Ankara has a few hundred Turkish troops in northern Iraq but they are limited to monitoring Turkish Kurd rebels who have some hideouts in the region.
That has created an uneasy state of co-existence between Ankara and the two major Kurdish political parties -- a balance any U.S. military operation in the area could easily disturb.
Turkey and the Turkoman community accuse the Kurds of continually pressing for full control of towns where there are mixed populations and seeking to evict Turkoman and Arab inhabitants from the region. The two leading Kurdish parties, the Kurdish Democratic Party (KDP) and Patriotic Union of Kurdistan (PUK), reject the charges.
In Tal Afar, there has been friction between the Turkomans and Kurds since the fall of Saddam Hussein. The British daily "The Independent" reports that the KDP appointed its own mayor, Abdul Haleq, in Tal Afar shortly after taking control of the area from Hussein's retreating troops. The new mayor flew the Kurdish flag outside his office until he was killed by local people who had reportedly demanded he take the flag down.
During last week's operations in Tal Afar, the Turkish media reported that Kurds were trying to advance into the city to take the place of residents who fled the fighting. The U.S. ambassador to Turkey, Eric Edelman, denied the reports, saying there were no attempts to change the demographic structure of the region.
Stansfield said that the incident shows how volatile tensions remain between Ankara and the Iraqi Kurds despite ongoing efforts by both sides to work together. "The Turkish position has become increasingly more sophisticated over the last months, and arguably years, with Ankara finding an accommodation with the KDP and PUK and beginning to realize that while it is not their favored option to allow the Kurds to be autonomous in the north of Iraq, it is perhaps one of the better options that they are faced with in this situation," he said
He added, "However, the relationship between the two principle Kurdish parties and the government of Turkey will always be sensitized by the Kurds' treatment of Turkmens and indeed now the American treatment of Turkmens vis-a-vis Kurds."
The United States, Turkey, and the Kurdish parties all say they are committed to maintaining the territorial unity of Iraq and a federal system of government.
For the latest news on Iraq, see RFE/RL's webpage on "The New Iraq".