Iraq: UN Says Preparations For On-Time Elections Moving Ahead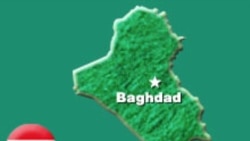 United Nations officials say preparations are advancing to hold national elections on time in Iraq this January. But they say security problems continue to hamper efforts. The UN undersecretary-general for political affairs and the head of the electoral-assistance division told reporters that the UN remains committed to supporting Iraq's efforts to organize the elections. UN Secretary-General Kofi Annan has cautioned the U.S.-led coalition that an assault on the city of Al-Fallujah, a stronghold of Sunni Muslim insurgents, could hurt elections plans.
United Nations, 5 November 2004 (RFE/RL) -- Amid continuing violence in mainly Sunni Muslim areas, UN election experts say plans for Iraq's national elections in three months continue to move ahead.
The director of the UN's electoral-assistance division, Carina Perelli, told reporters today that 85 percent of the country's 542 voter-registration centers opened without problems this week.
She said that although UN staff remains low inside Iraq, UN experts have done extensive work outside the country. "We are still confident that the kind of assistance we are providing up until now is the assistance the [Iraqi Electoral] Commission requires. In an ideal world, yes, we would have a lot more staff, we would do things differently. But things don't work that way in transitional elections so we have to adapt and we are a pretty flexible crowd," Perrelli said.
Perelli said security problems have hampered registration work in three key centers -- Al-Fallujah, Al-Ramadi, and Mosul. But she expressed optimism that arrangements would be made to allow residents of those cities to vote. "We should never forget that in a transition process and particularly in an electoral process during a transition the main actor continues to be the people," she said. "And the Iraqis have been spoken of and spoken for up until now. How they are going to participate, we don't know."
Meanwhile, UN Seceretary-General Kofi Annan has sent a letter to U.S. and Iraqi officials warning that a major new campaign against insurgents in Al-Fallujah could threaten the election process.
UN Undersecretary-General for Political Afffairs Kieran Prendergast would not respond to reporters' questions about the letter. But he stressed that UN officials want to see broad as possible participation by Iraqis in the elections. He indicated harsh actions in Al-Fallujah might prevent that.
"The whole thrust of our effort is to try make sure that the elections in January are as inclusive as possible and that the whole spectrum of Iraqi opinion and political thought does participate in those elections and is represented in the constituent assembly to the extent that they enjoy support from the Iraqi electorate," Prendergast said.
Prendergast said the UN was planning to deploy more than the current staff of 35 in Iraq when circumstances permit.
Fiji recently announced it is contributing troops to protect UN facilities in the fortified Green Zone in Baghdad. Prendergast said Georgia's contribution of up to 800 troops, confirmed this week, would be deployed to an outer perimeter but still within the Green Zone.
Prendergast said the Georgian troops would be under the command structure of the U.S.-led multinational force. He said he would welcome the Georgians but their deployment will not result in an increase in UN personnel in Baghdad.
[For the latest news on Iraq, see RFE/RL's webpage on "The New Iraq".]