Ukraine's Central Bank Introduces Stability Measures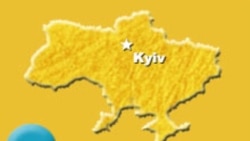 30 November 2004 -- Ukraine's central bank announced today that it is forbidding commercial banks to make early deposit withdrawals and it set limits on cash and noncash foreign-currency transactions to preserve stability during the country's current political crisis.
The National Bank of Ukraine -- whose governor Serhiy Tyhypko yesterday announced his plan to resign and devote more of his energy to politics -- also set limits on withdrawals from cash machines.
The national bank released a statement saying the measures will be in place until 31 December.
Tyhypko served as Prime Minister Viktor Yanukovych's campaign manager ahead of the disputed presidential election.
(Interfax/AP/Reuters)
[Click here for more RFE/RL coverage of Ukraine's disputed presidential election.]