British Defense Secretary Arrives In Iraq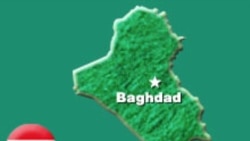 8 December 2004 -- British Defense Secretary Geoff Hoon arrived in the southern Iraqi city of Al-Basrah today for talks with Iraqi military and British officials.
A British Defense Ministry spokesman said Hoon is expected to stay in the Middle East for several days.
Britain has more than 9,000 soldiers in Iraq, mostly based in the south.
Some 850 combat troops recently returned to Basra after ending a monthlong deployment in a restive region near Baghdad that the United States had requested to help back up U.S. forces in new offensives against insurgents.
(AP)
[For more on events in Iraq, see RFE/RL's dedicated webpage.]