Japan Extends Mandate For Troops In Iraq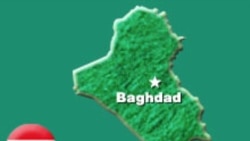 9 December 2004 -- Japan's cabinet approved a plan today to keep Japanese troops in Iraq for another year.
Officials say the cabinet agreed to the plan to extend the humanitarian mission hours after the ruling coalition signed off on it.
The current mission was scheduled to expire on 14 December. Prime Minister Junichiro Koizumi has said the move was needed to help stabilize Iraq and fight terrorism. The troops are strictly noncombat.
Tokyo has some 550 soldiers in southern Iraq to purify water and rebuild infrastructure.
(AP)
For more on events in Iraq, see RFE/RL's dedicated The New Iraq webpage.