Ukrainian Transport Minister Found Dead Near Kyiv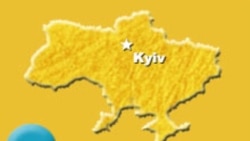 28 December 2004 -- Media are reporting that Ukrainian Transport Minister Heorhiy Kirpa was found dead yesterday in his cottage near the capital Kyiv.
Russia's RIA-Novosti news agency and Ukraine's Channel 5 television quoted Kirpa's spokesman Eduard Zanyuk as saying the death was caused by one or several gunshots.

No further details were immediately available.

Kirpa had been transport minister since 2002.