Georgian Parliament Confirms New Prime Minister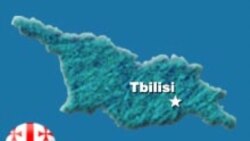 17 February 2005 -- Georgia's parliament today approved President Mikheil Saakashvili's nomination of Zurab Noghaideli as prime minister.
Noghaideli, who had been finance minister, replaces the late Prime Minister Zurab Zhvania, who was found dead two weeks ago in a Tbilisi apartment. The death was attributed to apparent carbon-monoxide poisoning from a faulty gas heater.
Noghaideli,
tabbed for the post
on 8 February, has been credited with increasing Georgian revenues and reforming the tax system.
(AP/Reuters)