Kyrgyzstan: Opposition Prepares For Parliamentary Elections (Part 1)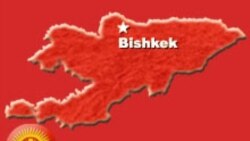 Kyrgyzstan will hold parliamentary elections on 27 February as 420 candidates are competing for 75 seats in the unicameral parliament, the Jogorku Kenesh. Will the opposition be able to win a majority in Kyrgyzstan's 27 February elections and ensure a peaceful transformation or will a government victory lead to mass protests, as occurred in Georgia and Ukraine?
Prague, 23 February 2005 (RFE/RL) -- The Kyrgyz opposition has two goals in the upcoming parliamentary elections -- to ensure fair and transparent elections and to gain a majority in the new legislature. This, opposition leaders believe, will help the opposition achieve its major objective for 2005 -- to secure a change in the presidency in October's presidential election.
Will the opposition be able to achieve its goals peacefully?
"The major difference between the elections in Ukraine and Georgia and what we see [in Kyrgyzstan] is that in those first two countries, the goal [of the opposition] was very clear -- to gain political power," said Aleksei Malashenko, a prominent Central Asia expert at the Moscow Carnegie Center. "Here we don't see a fight for power, we see an attempt to create a basis for further fighting. This task is more difficult, less spectacular, and less showy. But right now, whether it is because of Ukraine and Georgia or not, we see the creation and strengthening of the groundwork needed for civil society. [The Kyrgyz] opposition plays an exclusively important role in this development of Kyrgyzstan as well as in Kazakhstan, Tajikistan -- the region as a whole."
"We are very determined about one thing and that is to change the president. Under the current constitution of the Kyrgyz Republic there must be a democratic change of power [as the constitution allows the president to serve only two terms]."
Independent observers say the 27 February polls are a serious test for the Kyrgyz opposition -- which remains weak and fragmented -- as it needs to overcome the differences and various ambitions of individual politicians.
Emil Aliev, a deputy chairman of the Ar-Namys (Dignity) party led by President Askar Akaev's jailed rival, Feliks Kulov, told RFE/RL that the opposition managed to unite ahead of the elections.
"Of course, as in any other opposition, we have left and right wings," Aliev said. "But we are very determined about one thing and that is to change the president. Under the current constitution of the Kyrgyz Republic there must be a democratic change of power [as the constitution allows the president to serve only two terms]."
United In Opposition
Last December, five opposition groups -- the People's Movement of Kyrgyzstan, Ata-Jurt (Fatherland), Jany Bagyt (New Direction), the People's Congress of Kyrgyzstan, and the For Fair Elections movement -- signed an agreement and pledged to work together to ensure that elections are free and fair.
Zamira Sydykova, editor in chief of the independent "Res Publica" newspaper and a member of the opposition People's Movement of Kyrgyzstan bloc, told RFE/RL that the bloc has agreed to common tactics for the election campaign.
"First of all, the opposition is united. They agreed to prevent candidates of different [opposition] groups from running in the same constituency," Sydykova said. "If that happens, they agreed to oppose candidates from the pro-government parties instead of competing with each other."
Independent observers, however, are rather skeptical about the opposition's ability to gain a majority in the new parliament. David Lewis, a director of the International Crisis Group's Central Asia project, spoke to RFE/RL from the Kyrgyz capital Bishkek.
"There are some opposition candidates who you would expect to get elected and no doubt they will form some part of the new parliament, but I'd be surprised if any group had a solid majority in the parliament," Lewis said. "I think it's too fragmented of a political scene for that."
Malashenko agreed, but said that the competition between opposition groups and pro-government parties is important.
"[The opposition] has no [single] leader, no mass support, no favorable conditions for a revolution," Malashenko said. "But they continue to fight. Now what we see is that [President] Akaev tries to steal their democratic ideas again. He understands that the opposition's activity is promising. The opposition may not get 30 seats in the parliament as they want, but the transformation has already started."
Opposition groups say fair and transparent elections are their main priorities.
Roza Otunbaeva is a co-chair of Ata-Jurt, but was denied registration as a candidate in the elections. She spoke about the openness of the elections in an interview with RFE/RL's Kyrgyz Service on 14 February.
"The current demand of the opposition is for fair elections to be held," Otunbaeva said. "We will not give the [Kyrgyz] authorities any chance to carry out election fraud."
The Color Of Revolution?
Inspired by the "rose" and "orange" revolutions in Georgia and Ukraine, respectively, opposition groups plan to hold protest meetings if they believe that officials are falsifying the votes. In Kyiv and Tbilisi, the opposition began large-scale street protests after reports of massive fraud and with officials failing to provide timely or credible results.
"Everything depends on whether the elections will be fair and transparent," Sydykova said. "The opposition has a right to protest in the case of massive fraud in the country."
Opposition groups have already held several demonstrations in different parts of Kyrgyzstan, and have repeatedly demanded that the parliamentary elections be free and fair.
During a rally in Bishkek on 5 February, Edil Baisalov, the head of the Kyrgyz Coalition of NGOs for Democracy and Civil Society said that "today we gathered once again to show that the citizens of Kyrgyzstan are demanding free and fair [parliamentary] elections."
On 17 February, the Kyrgyz branch of Freedom House issued a report stating that fraud is "unavoidable" during the upcoming elections despite the international community's attempts to prevent it by sending transparent ballot-boxes to Kyrgyzstan and planning to mark voters' thumbs with indelible ink. Freedom House is warning voters of the various ways in which fraud is possible and is calling on them to participate in the elections actively and with caution.
Protest rallies are unlikely to begin before the second round of the elections, which are set to take place two weeks after the first round. Observers say that runoffs are expected in about 80 percent of the country's constituencies.
See RFE/RL's special "Kyrgystan Votes 2005" webpage for news, analysis, and background on the 27 February parliamentary elections.
Also see:
"Kyrgyzstan: Youth Groups Show Renewed Interest In Politics (Part 2)"
and
"Kyrgyzstan: Would Reformist Gains Spark Change In Other Central Asian States? (Part 3)"