Former Ukraine Interior Minister Found Dead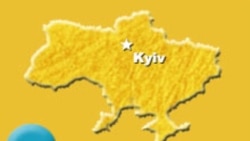 4 March 2005 -- Former Ukrainian Interior Minister Yuriy Kravchenko, who was scheduled to appear before the Prosecutor-General's Office today for questioning, was found dead this morning at his country home outside Kyiv.
Inna Kisel, a spokeswoman for the Interior Ministry, said his death appeared to be suicide.
Kravchenko was to be questioned this morning at 10:00 by the Prosecutor-General's Office for his alleged involvement in the kidnapping and death of journalist Heorhiy Gongadze in September 2000.
Ukraine's Segodnya newspaper reported that Kravchenko had been put under official surveillance in December.
Prosecutor-General Svyatoslav Piskun said on 2 March that investigators had identified all four people involved in Gongadze's 2000 slaying and knew who was the mastermind.
Gongadze, who wrote about alleged high-level corruption, was abducted in Kyiv in September 2000, and his decapitated body was found months later buried in a forest outside the capital.
(AP/Interfax/RFE/RL)
Profile:
Yuriy Kravchenko
Related Stories:
Analysis: Gongadze Case Could Open Pandora's Box In Ukraine
Police Officers Arrested In Gongadze Case
What Do Melnychenko Tapes Say About Gongadze Case?