U.S. Forces Kill 12 Insurgents In Afghanistan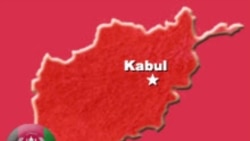 Washington, 22 April 2005 (RFE/RL) -- U.S. forces killed at least 12 neo-Taliban insurgents during a retaliatory mission in Khost Province on 19 April, RFE/RL's Radio Free Afghanistan reported on 21 April.
According to a U.S. military statement, U.S. forces using aircraft and artillery attacked an area from where suspected neo-Taliban militants had launched rockets on a U.S. military facility in Khost.

"We were able to see the launching point of the rockets and we brought everything we had to bear on it," U.S. Major J.R. Mendoza said, AFP reported on 21 April.

Khost Governor Me'rajuddin Pattan told AFP that the neo-Taliban were killed inside Pakistani territory along the ill-defined border between Afghanistan and Pakistan.

However an unidentified Pakistani military spokesman rejected Pattan's claim, adding that there was "no intrusion into Pakistani territory."