Kosovar Government Rules Out Direct Talks With Belgrade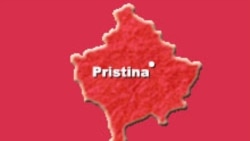 27 April 2005 (RFE/RL) -- A spokesman for the Kosovar government said in Prishtina on 26 April that there will be no direct talks with Belgrade on the future status of Kosova because direct talks on technical issues have not yielded results, RFE/RL's South Slavic and Albanian Languages Service reported.
The spokesman said the decision does not exclude the possibility of mediated talks on the sidelines of international conferences and meetings.

Kosovar President Ibrahim Rugova had already rebuffed Serbian President Boris Tadic's call for direct talks earlier this month.

Prishtina and Belgrade have held sporadic talks in recent years under international mediation on technical but not political issues.