Bad Driving, Drugs, Heart Disease Main Killers In Iran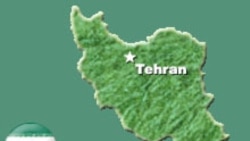 Tehran, 9 May 2005 (RFE/RL) -- More than 40,000 Iranians have died from narcotics abuse between 20 March 2004 and 20 March 2005, with just over 26,000 dying in car crashes.
Radio Farda cited a report issued by the Iranian state coroner that said car crashes were the premier cause of "unnatural" deaths, and a source of serious injury to some 250,000 Iranians.

Most "natural" deaths were due to cardiac and cardiovascular conditions, with heart attacks the leading cause of death in that category, the report stated.

Medical centers run by the state coroner's office also treated 1.5 million Iranians injured in fights, while just over 1,400 Iranians have drowned so far this year, the report stated.