Police, Government Workers Gunned Down In Iraq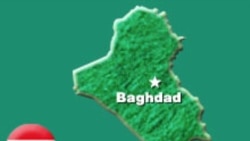 18 July 2005 -- Iraqi officials say eight police and government workers were killed by insurgents today in seven separate attacks.
Four police officers were killed in southern and eastern Baghdad.
Another policeman was killed in a shootout north of Baghdad in Taji.
The violence follows a series of car bomb attacks yesterday that left 22 people dead and a suicide bombing on 16 July that killed nearly 100 people.
The U.S. military, meanwhile, says its troops killed four insurgents preparing to launch mortars in the northern city of Tal Afar near the Syrian border.
(AP)
Related stories:

Iraq Car Bombings Leave 22 Dead

Iraq Says 'More Than 90' Killed In Musayyib Bombing