Syria's President Concludes Iran Visit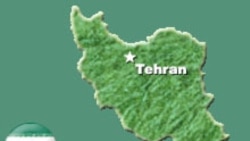 8 August 2005 (RFE/RL) -- Syrian President Bashar al-Asad today concludes an official visit to Tehran, one day after he and Iran's new president, Mahmud Ahmadinejad, called for closer cooperation.
Iran's official news agency IRNA quoted Ahmadinejad on 7 August as saying at a joint news conference with Assad that "the existence of common threats requires more cooperation between Tehran and Damascus."
Assad said "Iran and Syria should pay attention to terrorism, which is spreading in the Middle East." Neither president provided details about their statements.
Assad -- who arrived in Tehran on 7 August -- is the first foreign leader to visit Ahmadinejad,
a religious conservative
who took the oath of office on 6 August following his election victory in June.
Their meeting comes as
the United States has accused both Syria and Iran
of not doing enough to prevent insurgents from entering Iraq.
(Reuters/AP)
For weekly news and analysis on Iran, subscribe to "RFE/RL Iran Report."