Iraqi Leaders Resume Work On Constitution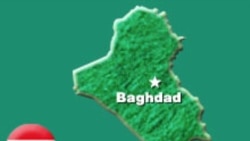 9 August 2005 (RFE/RL) -- Iraqi political leaders are expected today to continue discussions about developing a new constitution, as a deadline to forward a draft of the document to parliament looms on 15 August.
The ongoing talks
were delayed on 8 August
due to a blinding sandstorm in Baghdad that curtailed travel in the capital.
In Washington, Pentagon spokesman Lawrence Di Rita says U.S. troop levels in Iraq will likely be temporarily raised in the coming months to improve security during a referendum and election.
If Iraqi leaders meet the 15 August deadline to finalize a draft constitution, a national referendum will be scheduled on
15 October, followed by elections in December.
The United States currently has about 138,000 soldiers in Iraq. The number of troops was temporarily increased last January during national elections to around 160,000.
(Reuters/AFP/AP)
See also:

Commission Chief Says Constitution To Be Ready On Time