Police Officer Shot Dead In Chechnya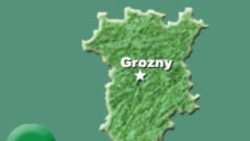 10 August 2005 (RFE/RL) -- The Russian Interior Ministry said today that the body of a police officer was found riddled with bullets in northern Chechnya.
The ministry's regional branch spokesman, Roman Shchekotin, said the body was discovered near a village in the Shelkovskii Raion, along with the body of a local resident.
Elsewhere in Chechnya, a Russian serviceman was hospitalized with severe wounds after stepping on an explosive device in the southern Vedeno district.
(AP)
For RFE/RL's full coverage of events in Chechnya, see "Crisis In Chechnya"