PACE To Check Into Baby Disappearances In Ukraine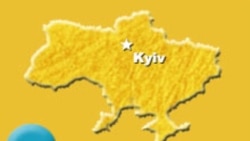 29 August 2005 (RFE/RL) -- A rapporteur of the Parliamentary Assembly of the Council of Europe (PACE) is due in Ukraine today to look into reports of babies stolen at birth and human-organ removal in a city there.
Ruth-Gaby Vermot-Mangold will visit a maternity hospital in the eastern city of Kharkiv after reports in local and German media that newborn babies had disappeared there.
Her trip will also take her to the capital, Kyiv, amid reports that babies may have been snatched at birth in other Ukrainian cities.
The alleged baby thefts go back to the autumn of 2002, but the case achieved wider publicity last year after lawmakers from across Europe tabled a motion at PACE, which brings together 46 countries.
Underlining real concern over baby trafficking from Eastern Europe, they pointed to newspaper ads in Moldova encouraging single mothers there to sell a child for 3,000 euros.
(ITAR-TASS)
See also:

"Sex Traffickers Prey On Eastern Europeans"

"Slavery Survives, Despite Universal Abolition"