Attack On Shi'ite Shrine In Baghdad Reported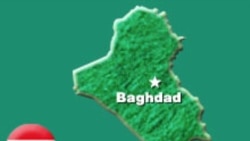 31 August 2005 (RFE/RL) -- Reports are coming in of a mortar attack on a Shi'ite religious ceremony in Baghdad.
Police say at least three people are dead and dozens wounded in the attack on the Kadhimiya mosque.
Thousands of pilgrims were marching there to celebrate the martyrdom of Musa al-Kadhim, a revered religious figure among Shi'a.
No more details were immediately available.
(AFP/Reuters/CNN)
For RFE/RL's full coverage of developments in Iraq, see "The New Iraq"