U.S. Considers Attack On Iraqi Insurgent Stronghold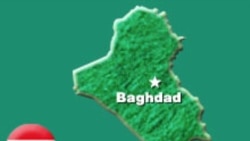 8 September 2005 -- The United States says it is considering an all-out military attack in the coming weeks against the town of Tal Afar in northern Iraq, which it sees as a stronghold of rebellion.
A joint U.S.-Iraqi military statement said U.S. and Iraqi forces yesterday killed seven insurgents in Tal Afar and arrested 200 suspected insurgents. The statement said eight civilians were also killed.
Major General Rick Lynch said in Baghdad that coalition forces and members of the Iraqi security forces are preparing a possible military operation to rid Tal Afar of insurgents.
Meanwhile, unconfirmed reports say Iraqi authorities have detained the individuals responsible for the August 2003 bomb attack on the United Nations headquarters in Baghdad that killed 23 people.
The United Nations said today it is alarmed about mounting violence in Iraq blamed on pro-government militias. It urged the authorities to look into reports of systematic torture in police stations.
(RFE/RL//news agencies)
For weekly news and analysis on Iraq, subscribe to "RFE/RL Iraq Report."