Gunmen Kill Iraqi Parliament Member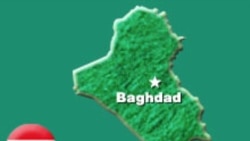 18 September 2005 -- Insurgents killed an Iraqi member of parliament and wounded a second in an ambush north of Baghdad yesterday.
Police and officials say Faris Nasir Husayn, a member of the Patriotic Union of Kurdistan (PUK) party, was killed in the evening attack, along with his brother and the driver of the car.
Another PUK lawmaker, Haidar Shanoun, was wounded in the attack near the town of Dujail, 80 kilometers miles north of Baghdad.
(AP/Reuters)
For the latest news and analysis on Iraq, see RFE/RL's webpage on "The New Iraq".