Iran Vice President: Tehran Won't Break NPT Commitments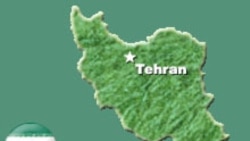 21 September 2005 -- Iranian Vice President Gholam Reza Aghazadeh says his country does not intend to break its commitments under the nuclear Non-Proliferation Treaty, despite its displeasure over efforts to refer it to the UN Security Council.
Gholamreza Aghazadeh -- who leads the country's nuclear program -- spoke to reporters after meeting in Vienna with representatives of Russia, China, and the Non-aligned Movement.
All of them are opposed to a draft European Union resolution that recommends such a referral.
The resolution is being discussed at a meeting in Vienna this week of the UN nuclear watchdog, the International Atomic
Energy Agency (IAEA).
In a statement last night, Russia and China said the crisis is not "irreversible" and can be resolved within the framework of the IAEA.
Iran says its nuclear program is for peaceful purposes only. The U.S. and European Union fear it is attempting to secretly build a nuclear bomb.
(AFP/AP)
See also:

RFE/RL Special: Iran's Nuclear Program