Kyrgyzstan Assigns 700 Police To Find Deputy's Killer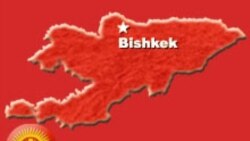 24 September 2005 -- Kyrgyz authorities have assigned 700 members of the police force and Interior Ministry to find the killer of parliamentary deputy Bayaman Erkinbaev, who was shot dead earlier this week.
The Interior Ministry's press service said the 700 law enforcement personnel would participate in operation "Siren," which is designed to find and arrest the murderer and anyone who helped plan the assassination.
Erkinbaev, 38, is the second member of parliament killed since June. He was widely rumored to have connections to criminal organizations in Kyrgyzstan but he also was credited with helping supporters of the Tulip Revolution that ousted long-time President Askar Akaev in March.
(ITAR-TASS)
See also: Kyrgyzstan: Lawmaker Murdered In Apparent Mafia-Related Shooting