Iraq Car Bomb Kills At Least Seven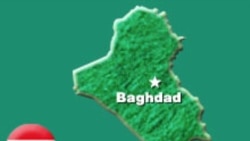 30 September 2005 -- Iraqi police says a car bomb exploded today in a crowded vegetable market in the Shi'ite town of Hilla, south of Baghdad, killing at least seven people and wounding 30.
The attack came one day after three car bombs killed at least 60 people in the town of Balad, just north of Baghdad.
In February, a suicide car bomb attack on a crowd in Hilla killed 125 people.
Yesterday, U.S. General George Casey, the top U.S. commander in Iraq, said just one of the 120 U.S.-trained Iraqi Army and police battalions is able to operate without U.S. assistance. In July, the Pentagon had said the number was three.
(Reuters/AFP/CNN)
See also:

Scores Killed In Iraq Blasts

More news and analysis on Iraq