UN Criticizes New Iraqi Referendum Rules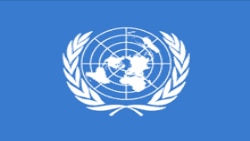 4 October 2005 -- A United Nations official has criticized recent changes to Iraq's electoral law, which he says make it harder for voters to reject the draft.
Jose Aranaz, a legal advisor to the UN electoral team in Iraq, said Iraqi parliament's decision was "not acceptable and would not meet international standards."
Iraq's parliament made an interpretative ruling on 2 October, which said that for the referendum to pass, only half of those who turn out to vote would have to say "Yes," but for it to be defeated, two-thirds of registered voters in at least three provinces would have to say "No."
(Reuters/AFP)
See also:

RFE/RL Special: Iraq's Constitutional Referendum