Car Bomb Kills 30 Iraqis In Tal Afar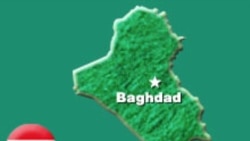 11 October 2005 -- Iraqi police said that a car bomb exploded today in a crowded market in Tal Afar, a town in northwest Iraq, killing at least 30 Iraqis and wounding 45.
Tal Afar's police chief, Najim Abdullah, said the bomb was detonated by remote control as many people shopped in the town's main open market.
Abdullah said the 30 people killed and 35 wounded all appeared to be civilians, since no Iraqi security forces or U.S. soldiers were in the area at the time.
Tal Afar, 150 kilometers east of the Syrian border, is located in an area where Iraq's Sunni-led insurgents have been active.
On 28 September, a female suicide bomber attacked an Iraqi army-recruitment center in Tal Afar, killing at least six people and wounding 30.
(Reuters/AFP/AP)
For the latest on events in Iraq, see RFE/RL's The New Iraq