5,000 U.S. Troops To Be Deployed In Bulgaria, Romania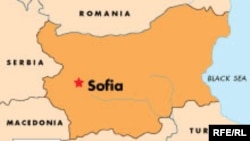 (RFE/RL) 25 October 2005 -- The U.S. military plans to deploy some 5,000 troops in Bulgaria and Romania next year as part of a plan to create new, more flexible bases in Eastern Europe.
Jeffrey Levine, the deputy U.S. ambassador to Bulgaria, said the troops will rotate between shared military facilities in both countries. He estimated that 2,700 troops will be deployed in Bulgaria. Romania will host around 2,300 troops.
Romanian President Traian Basescu said this week that negotiations for a U.S. military base in his country are nearly complete.
The deployments are part of a broader U.S. troop realignment outlined by U.S. President George W. Bush last year.
As part of the plan, tens of thousands of U.S. troops based in Germany and elsewhere in Europe will be shifted further east into smaller, more flexible bases, or redeployed back to the United States.
(AP)