Iran Reportedly Allows Inspectors Into Military Site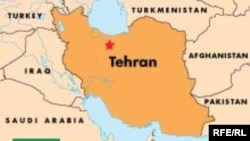 (RFE/RL) 2 November 2005 -- Iran has reportedly granted United Nations nuclear inspectors a return visit to a secret Iranian military site.
The Associated Press quotes unnamed Western diplomats as saying Iran will allow inspectors from the International Atomic Energy Agency (IAEA) to visit Parchin, a site allegedly linked to nuclear arms research and production.
Diplomats say Iran is allowing the visit to avoid referral to the UN Security Council.
The report could not be independently verified.
The United States accuses Iran of covertly seeking to develop a nuclear arsenal, which Iran denies.
(AP)