Georgia Mulls Legalizing Marijuana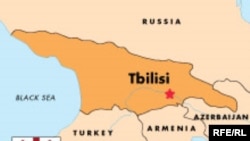 (RFE/RL) 10 November 2005 -- The Georgian state anti-drugs agency has proposed legalizing marijuana in an attempt to cut down consumption of hard drugs and reduce drug-linked crime.
The agency's director Tamara Sirbiladze said today the anti-drugs committee intends to elaborate a project for the legalization and also organize a conference on the subject.
The country's doctors greeted the plan with scepticism.
Tamara Alpaidze, a Georgian doctor specializing in treating drug addicts said it was more important to treat drug addicts and prevent drug addiction.