Georgia Detains Three Russian Servicemen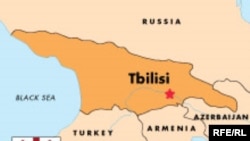 (RFE/RL) 22 November 2005 -- Georgian military police have detained three Russian servicemen and a truck belonging to the Russian military base in Batumi.
Georgian media reported the three Russian servicemen were detained in the Zugdidi area, in western Georgia, today.
They are accused of illegally crossing the border, a crime which carries a maximum sentence of five years in prison.
Georgian officials said the military truck had gone to Rostov-on-Don, in Russia, and had illegally brought back cargo for military units in Georgia.
The three officers are being held at a police detention facility in the town of Poti.
The military truck has also been taken to Poti. A criminal case has already been opened.
(Local agencies)