Iran Hit By Moderate Earthquake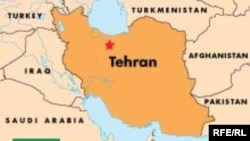 (RFE/RL) 29 November 2005 -- A moderate earthquake jolted northern Iran today.
There are no immediate reports of possible casualties or damage from the magnitude 5 quake.
A magnitude 5.9 quake shook a sparsely populated area off the southern coast of Iran on 27 November, killing 10 people and injuring about 100 others.
(AP/AFP)