EU Launching Moldova-Ukraine Border Monitoring Mission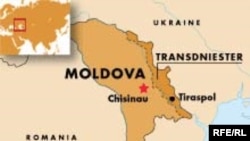 (RFE/RL) 30 November 2005 -- The European Union is launching a mission to monitor Moldova's border with Ukraine to combat arms, drugs, and human smuggling, which are believed to be rampant.
The operation will be led by a Hungarian brigadier-general. It will include border police and customs officials from 16 of the 25 EU member states.
A European Commission statement said the mission's focus is on preventing smuggling, trafficking, and customs fraud by providing advice and training to improve the capacity of Moldovan and Ukrainian customs services. The mission is to have an initial two-year mandate, which can be extended.
(Reuters/AP/dpa)