Romania, U.S. To Sign Deal On Military Bases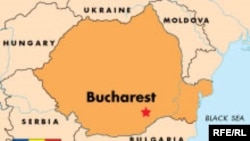 (RFE/RL) 2 December 2005 -- Romania and the United States are preparing a deal on setting up U.S. military bases in Romania.
Romania's Foreign Ministry said today that U.S. Secretary of State Condoleezza Rice is due to sign the deal in Bucharest on 6 December.
Romanian media reports say that the United States is planning on setting up four bases in Romania near the Black Sea.
(dpa/Reuters)