Frenchman Kidnapped In Iraq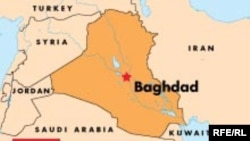 (RFE/RL) 5 December 2005 -- Iraqi police say a French national was today kidnapped in Baghdad.
Police say the Frenchman, reportedly an engineer, was seized by gunmen.
The French Embassy has confirmed the incident.
Kidnappings of foreigners are on the rise in Iraq. Last week, four Western peace activists and a German woman were abducted.
(Reuters)