Two People Die Of Bird Flu In Turkey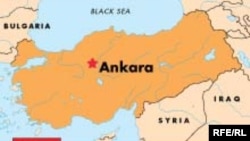 (RFE/RL) 5 January 2006 -- A second person has died from bird flu at a hospital in Turkey, the first human cases of the disease outside China and Southeast Asia.
The victim was a teenage sister of a boy who died of bird flu on 1 January in the same hospital in Van, eastern Turkey.
Doctor Ahmet Faik Oner said that seven other patients with bird-flu-like symptoms are being treated at the hospital.
Turkey lies on the path of migratory birds that are believed to spread the virus. It has suffered two outbreaks of the highly contagious and deadly disease among poultry in the past three months.
(RFE/RL's Russian Service, news agencies)