Imprisoned Russian Physicist Turns To European Court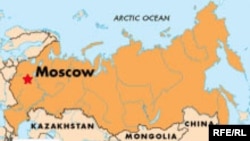 (RFE/RL) 5 January 2006 -- A Russian physicist imprisoned for spying has filed an appeal with the European Court of Human Rights in Strasbourg.
Valentin Danilov, a professor at the Krasnoyarsk Technical University in Siberia, was sentenced to 14 years in prison in 2004 for selling secret defense technology to China.
Russia's Supreme Court later reduced his sentence by one year.
Danilov's lawyer, Anna Stavitskaya, said today that the physicist had appealed to the Strasbourg court on the grounds that his sentence allegedly violated the European Convention on Human Rights.
(RIA-Novosti)