Industry Officials Arrested In Belarus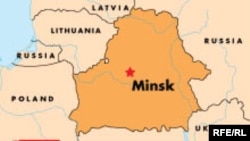 (RFE/RL) 6 January 2006 -- Reports from Belarus say a vice director of BelAz, the country's main car factory, has been arrested and charged with embezzling over $150,000.
Two other people -- including a Russian national and the Belarusian director of one of the factory's affiliated distributors in Ukraine -- have also been detained on related charges. The identities of the detainees have not been made public.
The Belarusian Interior Ministry said the arrests were made possible thanks to assistance offered by authorities in Ukraine's eastern Dnipropetrovsk region.
Belarusian law-enforcement agencies say they are looking for other suspects.
(Belta/Belapan/ITAR-TASS)