Romania Investigating Finances Of Ex-Prime Minister Nastase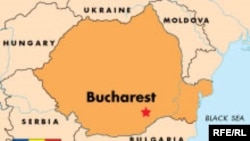 (RFE/RL) 13 January 2006 -- Romanian prosecutors today said they are investigating new allegations that former Prime Minister Adrian Nastase has become wealthy by illegal means.
Nastase, who was prime minister from 2001-2004, has denied the allegations.
Nastase has recently revealed in an asset statement that he inherited more than $350,000 and three apartments from a deceased aunt.
He argues that his aunt made her fortune by selling family jewelry in recent years, and then investing well in the real estate market.
Nastase was already being investigated by prosecutors for a real estate deal in which he bought land from a former lawmaker who was later convicted for fraud.
Livia Saplacan, a spokeswoman for the National Anti-Corruption department, said prosecutors have now extended their probe into the inheritance received by Nastase.
(AP, Mediafax)