Belarus Frees Russians Detained Over Minsk Graffiti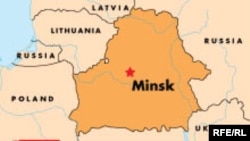 (RFE/RL) 17 January 2006 -- Belarus has freed nine Russian nationals detained two days ago for allegedly painting graffiti on a movie theater in Minsk.
Police spokesman Oleg Slepchenko said today the nine Russians were released for lack of evidence.
The nine were taken into custody on 14 January outside a movie theater in downtown Minsk with freshly painted graffiti on its walls. Police said some of the graffiti contained swear words, and some reports said it denounced the authoritarian government of President Alyaksandr Lukashenka.
(Interfax, ITAR-TASS)