Rights Group Concerned About Uzbek Restrictions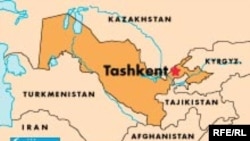 (RFE/RL) 19 January 2006 (RFE/RL) -- The International Helsinki Federation for Human Rights has expressed concern over the increasing restrictions on activities of civil society in Uzbekistan.
In an open letter sent to Uzbek Justice Minister Buritosh Mustafaev, the Vienna-based organization says it is "alarmed" with the suspension of activities of a U.S.-based pro-democracy group.
An Uzbek court on 11 January suspended the activities of Freedom House Uzbekistan for six months, saying it lacked transparency in its work.
The letter also denounces the recent amendments made to the Criminal Code and the Code on Administrative Liability, which entered into force on 1 January.
It says the amendments establish further restrictions and sanctions for NGOs working in the country.
(RFE/RL's Uzbek Service)