OSCE To Inspect Belarus Election Conditions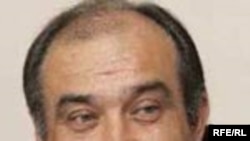 Presidential hopeful Syarhey Haydukevich will be on the ballot in March (file) (RFE/RL) 20 January 2006 (RFE/RL) -- The OSCE will send a team of election experts to Belarus next week for a preliminary inspection of conditions for the 19 March presidential election.
An OSCE spokeswoman in Vienna, Urdur Gunnarsdottir, confirmed the organization will monitor the vote but said it had not decided how many observers to send.
The Commonwealth of Independent States (CIS) has also been invited to send an observation team.
The election is widely expected to allow an unprecedented third term in office for President Alyaksandr Lukashenka. A referendum in 2004 overturned a constitutional provision allowing the president only two six-year terms.
The OSCE observed elections in Belarus in 2000, 2001, and 2004. It criticized them as failing to meet international standards.