In an interview with the Reuters news agency, Rice said Washington will insist that the Iranian nuclear issue be formally referred to the UN Security Council.
Rice called discussion of a compromise Russian plan to resolve the standoff merely a delaying tactic by Iran ahead of an extraordinary meeting of the International Atomic Energy Agency (IAEA) board on 2 February.
The United States and EU countries are expected to use that meeting to try and convince other IAEA members to refer Iran to the Security Council.
China gave its backing on 26 January to the Russian proposal to have Iran enrich its uranium in Russia.
Iranian officials deny claims by Washington that the country is seeking to build a nuclear weapon.
(Reuters)
U.S. IAEA Governor Gregory Schulte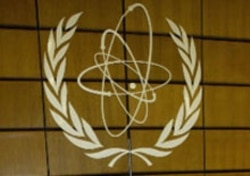 THE INTERNATIONAL COMMUNITY SPEAKS: Listen to excerpts from a November 22 Radio Farda interview with Gregory Schulte, the U.S. representative on the Board of Governors of the International Atomic Energy Agency (IAEA).


LISTEN
Listen to the complete interview:
Real Audio
Windows Media
THE COMPLETE STORY:
For RFE/RL's complete coverage of controversy surrounding Iran's nuclear program,
click here.
CHRONOLOGY: An annotated timeline of Iran's nuclear program.