Former Romanian PM Nastase Indicted On Graft Charges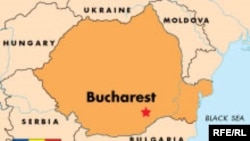 (RFE/RL) 7 February 2006 -- Romania's anti-corruption agency today said prosecutors have indicted former Prime Minister Adrian Nastase on graft charges in a landmark case for the country.
Nastase, 55, who headed Romania's ex-communist government from 2000-2004, was charged along with five others.
The country's National Anticorruption Department, DNA, said in a statement that its prosecutors have sent Nastase a subpoena today. It gave no detail of the charges.
But Nastase told a news conference in Bucharest that prosecutors have accused him of taking a bribe in 1998 when he allegedly bought a property in an upscale district of Bucharest for a fraction of its market value.
"The subpoena mentions some Penal Code articles and in essence, it refers to bribery," he said.
Nastase denied any wrongdoing.
Romania hopes to join the EU in 2007 but it faces a possible one year delay if Brussels says reforms to stamp out corruption are not effective enough.
(RFE/RL's Romania-Moldova Service, Reuters, AP, dpa)