Attack On Pakistani Processions Kills At Least 22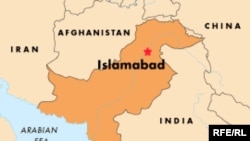 (RFE/RL) 9 February 2006 -- A suspected suicide bombing ripped through a procession of Shi'ite Muslims in northwestern Pakistan today, killing at least 22 people and wounding many others.
The blast happened in the town of Hangu in the Northwest Frontier Province as Shi'ite Muslims were marking the festival of Ashura, one of the most important religious holidays in the Shi'ite calendar.
Some of the dead reportedly include Sunnis killed when Shi'ite celebrants went on a rampage following the bombing.
(compiled from agency reports)