Chinese Chemical Firm Spills Tons Of Wastewater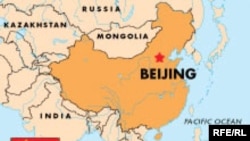 (RFE/RL) 13 February 2006 -- A spill at a chemical plant in northern China has flushed large amounts of wastewater into a river, the latest in a spate of toxic discharges to threaten the country's rivers.
Local media say the spill in Shaanxi Province occurred on 4 February, when three waste processing tanks collapsed, spilling some 2 million liters of alkaline waste into the Wuding River. Local residents alerted officials the following day.
China's Environmental Protection Agency has said there have been 45 reports of environmental accidents between 13 November and 1 February, six of them serious.
In November, a benzene slick polluted the Songhua River in northeastern China before reaching the Amur River in Russia.
(AP)