Iraq: Questions Arise Over Al-Ja'fari Nomination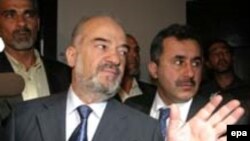 Manny see Ibrahim al-Ja'fari as a divisive choice for prime minister (epa) Kurdish and Sunni Arab political parties raised concerns about the future shape of the Iraqi government after the Shi'ite-led United Iraqi Alliance (UIA) nominated Prime Minister Ibrahim al-Ja'fari on 12 February to retain his position in the incoming Iraqi government. His nomination has raised concerns among secular Shi'a as well, who have supported recent calls for the formation of a national unity government.
Al-Ja'fari, who leads the Islamic Al-Da'wah Party, beat out Adil Abd al-Mahdi, a member of the Shi'ite Supreme Council for the Islamic Revolution in Iraq (SCIRI), in the internal UIA election by just one vote, 64 to 63.
The closeness of the vote reflects the growing split between the two powerful Shi'ite political parties. SCIRI head Abd al-Aziz al-Hakim began distancing himself from al-Ja'fari last year, after the latter came under increased public criticism for the poor performance of his transitional government. Other Shi'ite leaders left the UIA ahead of the 15 December parliamentary elections, complaining the government was wrecked by favoritism and a monopolization of power.
Courting The Radicals
The growing split within the UIA prompted al-Ja'fari to court Shi'ite leader Muqtada al-Sadr in the weeks leading up to the elections, prompting al-Sadr to allow his supporters to run as members of the UIA. The 30 al-Sadr supporters who won seats in the parliament supported al-Ja'fari in the UIA vote. Al-Sadr loyalists in parliament were quick to point out in comments to the media that without them, al-Ja'fari would not have won the nomination.
It remains unclear what, if anything, al-Sadr will gain for his efforts. He has typically shied away from politics, but may be angling for a position for himself or a loyalist in the incoming government. Should that happen, it is likely to provoke greater tensions within the UIA, because of decades-old animosity between al-Sadr supporters and SCIRI. Al-Sadr has spent much of the new year on a regional tour, meeting with the leaders of Saudi Arabia, Kuwait, Iran, and Syria in recent weeks.
In reality, al-Sadr has little in common with either SCIRI or Al-Da'wah. Those two parties support federalism for southern Iraq, and are opposed to amending the constitution, while al-Sadr is opposed to federalism and supports changes to the constitution. But both al-Ja'fari's Al-Da'wah and al-Sadr are against any role for former Prime Minister Iyad Allawi in the incoming government, while SCIRI is on the fence.
Thus, al-Ja'fari's motive in aligning with al-Sadr was twofold: first, to gain support for his retention of power. Second, he may be hoping to use al-Sadr's relations with Sunni Arab groups as a means to establish relations with those groups on his terms, thereby bypassing any need for Allawi -- who spent much of 2005 working to engage Sunni Arabs in the political process.
Sunni Arabs and Kurds Disappointed
Sunni Arab and Kurdish leaders were quick to express their disappointment over al-Ja'fari's nomination. President Jalal Talabani, who was critical of al-Ja'fari's leadership of the transitional government, had supported calls for Abd al-Mahdi's nomination to the premiership. He issued a strong warning to the Shi'a on 12 February, saying the Kurdistan Coalition would not participate in the new government unless it included a role for Allawi.
Speaking to reporters alongside U.S. Ambassador to Iraq Zalmay Khalilzad at a press briefing in Baghdad, Talabani said: "I reiterated to the U.S. ambassador the position of the Kurdistan Coalition, which rejects the exclusion of any parliamentary bloc, particularly [Allawi's] Iraqi National List, from the makeup of the next government. The Kurdistan Coalition will not participate in any government that discriminates or vetoes against Iyad Allawi's bloc," RFE/RL's Radio Free Iraq (RFI) reported.
Kurdish leaders have invested much of their time since the parliamentary elections toward forging a national unity government that would bring Sunni Arabs greater participation in the incoming government.
Given the Sunnis' negative view of al-Ja'fari, much could be lost by his nomination. Sunni leaders said they hoped for a stronger leader, saying al-Ja'fari failed to prove himself in the transitional government. Sunnis also cited the UIA's monopolization of power in the transitional government and the brutality of SCIRI-dominated Interior Ministry forces.
Wait-And-See Approach
For now, Sunni leaders are taking a wait-and-see attitude, saying much will depend on upcoming negotiations over cabinet positions in the new government, and in particular, who will control the Interior and Defense ministries. Should al-Ja'fari choose "new ministers of no ethnic motivations and no background of corruption, there will be a chance to cooperate with him," washingtonpost.com quoted Sunni leader Salih al-Mutlaq as saying. UIA representative Sami al-Askari (Al-Sadr Bloc) has maintained that the alliance intends to retain control over the Interior Ministry, "Al-Dustur" reported on 14 February.
One option that may help ease tensions between rival political parties comes in the form of a proposal by Kurdistan Regional Government head Mas'ud Barzani for the establishment of a consultative council that would advise the cabinet on issues impeding national unity. The council would comprise leaders from the political blocs that won seats in the parliamentary elections, including Allawi's party, to work toward solutions to issues affecting political progress.
"This entity must incorporate the elements of national unity and these elements -- regardless of the votes they received and as long as we agree among ourselves in determining the elements of the national unity government -- will share in decision making, regardless of the ministries allocated" to those parties, Allawi told Al-Sharqiyah television in an interview broadcast on 10 February.
Some members of the UIA have rejected the proposal outright, while others have yet to comment publicly on it. Al-Sadr supporter Baha al-Araji rejected the proposal on 5 February, claiming it would ignore the results of the parliamentary elections, and leave the UIA without a plurality in parliament. Al-Ja'fari is also unlikely to support such as council.
Meanwhile, in their latest attempt at maintaining a unified front, two Sunni Arab lists, the National Dialogue Front and the Iraqi Accordance Front, joined Allawi's Iraqi National List in establishing the United Front, a pressure group that will work to "contribute to creating a political balance" in negotiations with the more powerful UIA over the shape of the future government. The front, comprising 80 parliamentarians, has called on other lists to join its effort.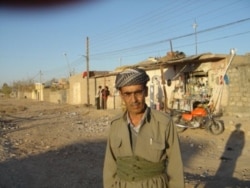 KURDISH AWAKENING: The ethnic Kurdish region in the northern part of Iraq has struggled in recent years to reestablish its cultural and political identity after decades of oppression under the regime of deposed Iraqi President Saddam Hussein. In December, RFE/RL correspondent Charles Recknagel traveled to this area and filed several reports:
Relative Peace Underscores Issue Of Kurdish Region's Future
Kurdish Culture Begins To Flourish In Kurdistan Region
Kurds Ponder How To Strengthen Autonomy After Elections