Moscow Says Hamas Delegation Expected In March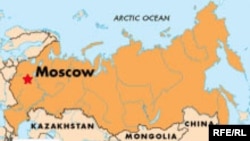 (RFE/RL) 16 February 2006 -- The Russian Foreign Ministry said today a high-level delegation from the Palestinian group Hamas is expected to visit Moscow for talks with Russian officials in early March.
The ministry said in a statement that an agreement in principle about the arrival had been reached with Hamas.
Hamas won a majority in recent Palestinian legislative elections and is now expected to form a new government.
Hamas is committed to the destruction of Israel and has been designated a terrorist group by Washington.
Russia is expected to try to persuade the group to moderate its position.
The talks in Moscow had been expected by the end of this month.
(AP, Interfax)