Russians Protest Subsidy Cuts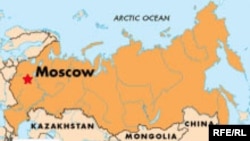 (RFE/RL) 18 February 2006 (RFE/RL) -- Thousands of people protested today in Russia against rising living costs, RFE/RL's Russian Service reported.
Some 5,000 people, many of them elderly, gathered in the center of the Pacific coast city of Vladivostok, to denounce recent government reforms, which hiked rates for gas, electricity, and rent.
Hundreds also protested in Khabarovsk, another Far Eastern city, and around 1,000 in the Siberian city of Omsk.
Household bills have soared in Russia as the government moves to introduce market prices and end state subsidies.
(with material from AP, Reuters)