Danube Hit By Worst Flooding In 100 Years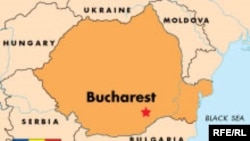 (RFE/RL) April 15, 2006 -- The Romanian stretch of the Danube River today rose to its highest level in more than 100 years, driving people from their homes and threatening farmlands.
Romania's Environment Ministry said the Danube was as high in 1895, the highest level since records began in 1840.
Romania's government on April 14 declared a state of emergency in 12 districts along the river. Some 5,000 hectares of land around the town of Bazias, near the border with Serbia, has already been flooded.
Soldiers and civil defense workers have been called in to help reinforce dykes.
(Reuters, AFP)