Flood Preparations Under Way As Rivers Rise In Serbia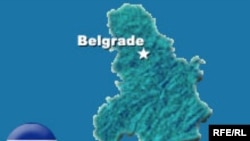 (RFE/RL) April 10, 2006 -- Authorities in Belgrade are setting up sandbags and earth barriers along the Danube and Sava rivers in an attempt to prevent flooding when water levels peak there later this week.
The two rivers merge in Belgrade. Water levels in the city are expected to peak on either April 12 or 13.
Other Serbian cities also are threatened. The level of the Danube today exceeded seven meters in Novi Sad to the north of Belgrade and could crest there as soon as tonight.
Authorities say there is no danger of the Danube River bursting emergency embankments in Novi Sad.
(Reuters, dpa)