EU, Georgia Upgrade Aviation Links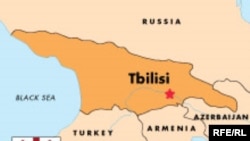 (RFE/RL) BRUSSELS, May 3, 2006 (RFE/RL) -- The European Union and Georgia today signed an aviation agreement that allows EU airlines to fly between Georgia and any EU member state.
Previously, EU airlines were limited to serving routes between Georgia and their home countries.
The agreement was signed in Brussels by EU Transport Commissioner Jacques Barrot and Georgian Economic Development Minister Irakli Chogovadze.
The EU already has similar agreements with two other former Soviet republics, Ukraine and Moldova.